Our Members

Below are some links and information on a selection of the organisations who are members of the Liverpool Social Care Partnership. If you are an LSCP member and you would like to share your organisation's information on this page, please contact admin@lscpinfo.co.uk.
---
PSS
PSS is an innovative and dynamic charity that has found pioneering new ways to support people in their community since it was established in 1919. 
PSS has developed internationally acclaimed innovations in social care to help tens of thousands of people across the united kingdom and beyond. 
To find out more about PSS please visit
http://www.pss.org.uk
---



Options for Supported Living
Options provides innovative and flexible support to people with learning disabilities, with a range of support needs. We are a Registered Charity and therefore every penny is spent on providing great support. The organisation was one of the first of its kind in the UK, established in 1993, and has a proven track record of providing community-based supported living for people who want their own place to live with support.
http://www.options-empowers.org/
---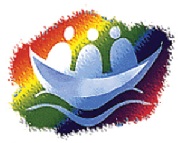 L'Arche

The Ark@L'Arche CIC has greeting cards, candles and

textile products all made by people with learning disabilities.

Come and be a part of this exciting new venture!

www.larcheliverpool.org/
---
Support At Home
Support At Home is a local, family-run business covering Runcorn, Widnes and Liverpool. 
The services provided include personal care, home help, companionship and social support, such as accompanying on outings and appointments. 
http://www.supportathome.co.uk/
---
Sterling Care & Support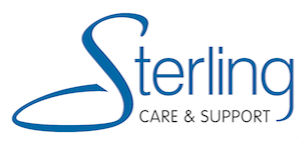 Sterling Care & Support has become one of the largest domiciliary care and support service providers 
in Liverpool and across Merseys
ide. 
We have become well established and respected within the community care industry as an escalating and forward thinking company. 
Our experience and expertise has equipped us with the ability and confidence to meet the needs of our clients to a high standard.
http://www.sterlingcareandsupport.co.uk/
---
North West Community Services
NWCS is a provider of supported living for domiciliary 
support and registered care home provision, supported employment and outreach services. Our supported living service operates 24 hours per day, 365 days per year and our supported employment service operates Monday to Friday 8am – 6pm. We have training bases in both Liverpool and Manchester.
These services are provided to people with learning disabilities, physical disabilities, mental health needs, acquired brain injury, autistic spectrum disorders, substance misuse, homelessness, Down's syndrome and people with dual diagnosis and/or complex needs.
For more information visit
http://www.northwestcommunityservices.co.uk
---
Other employers involved with LSCP include: 
Homecarers Liverpool Ltd, Nugent Care, June Dunne, PSS (Seel St), Autism Initiatives, Crossroads Care Liverpool Sefton & Warrington, Natural Networks, European Wellcare, The Frances Taylor Foundation, Imagine, Local Solutions, Oak Support, Westwood Care & Support, The Whitechapel Centre, Natural Breaks, Expect Ltd, Catholic Blind Institute (Christopher Grange), Mayfield Fellowship, Alternative Futures Group, u5 Social Care Ltd, Argyle Care Group, Arena Options (Your Housing Group), Merseyside Adult Support Services Ltd, Meridian, MCCDA, Community Caring Ltd, Paisley Court, The SLC Group, Making Space, Brothers of Charity, Age Concern, Allied Healthcare, Care Assist Childrens Services, Castlerock Recruitment Group Limited, CBL Support, Liverpool Community College, Glenelg Support, Homecare Support ltd, Liverpool City Council, Merseycare Julie Ann, Creative Support, Flightcare, Homeinstead Senior Care - North and Central, Independent Living Alliance, Mears Care, Merseyside Society for Deaf People, Oxygen Support Services, Redholme Memory Care, Rodney House, Sterling Care & Support, Beacon Counselling, C-I-C, Executive Homecare services, Heron Care Limited, Homeinstead Senior Care - South, Just One Health Care, New Pathways Childrens Services, Newstart, Northern Homecare, Royal Mencap Society, Sunnyside Nursing Home, United Response, Hill Care Ltd T/A Woolton Grange Care Home, BUPA - St Nicholas Nursing Home, Fazakerley Special Needs Projects/ North City Play, Care and Respite Support Services, Creative Support, First Initiatives, Wargrave House, European Wellcare, Alphacare Northwest, Sunnyvale Supported Accomodation, Woodlands, Lodge Lane - Warrington Community Care, Royal Mencap Society, Your Life Your Way.
We would like to thank all our members for their participation and support on all our projects and particularly make note of the outstanding hard work which so many organisations invest into ensuring the best possible care for our community.